High-grade stainless steel CR-Ni 18/10
All cookware is made of Cr-Ni 18/10 chromium-nickel stainless steel. This metal is in high demand and highly appreciated due to its durability and high quality of use. It is ultra-resistant to bacteria and a very hygienic material that does not react with food.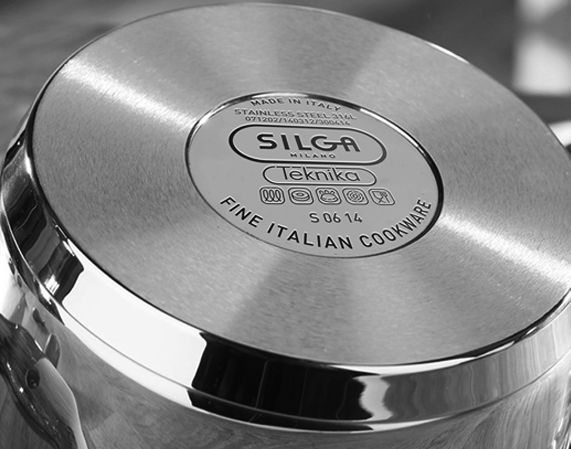 Multi-layer accuthermal bottom
The thick bottom of SILGA stainless steel pots and pans heats up quickly and distributes heat evenly inside the cookware. This provides significant energy savings and also facilitates steaming and fat-free frying.
Profiled edges
Carefully profiled and smooth edges of the cookware allow for the safe pouring of their contents without additional accessories.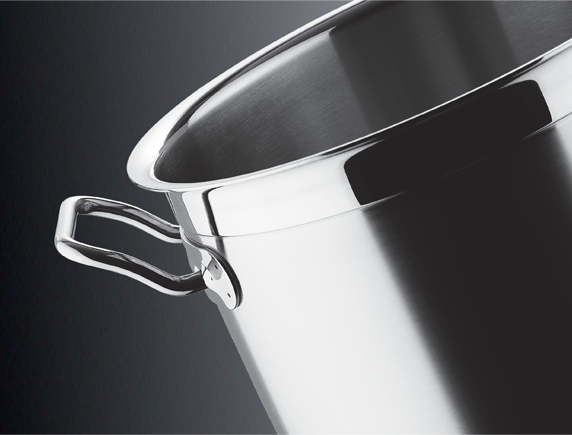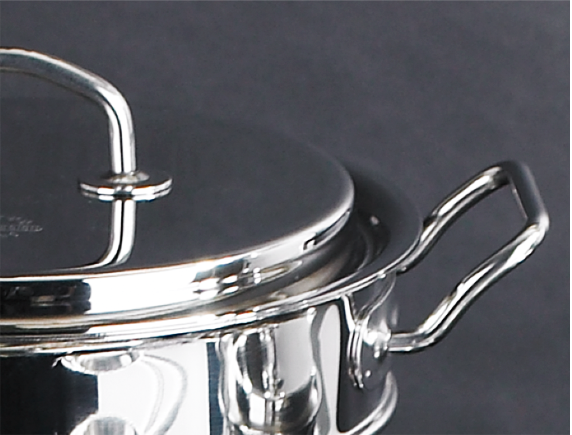 Water ring
The lid is precisely fitted to the rim of the cookware. During the cooking process, a unique ring of steam forms between their surfaces to seal the cookware. This airtight seal keeps the temperature and pressure inside the pot constant, which improves the application of healthy cooking techniques.
"Steam condenser" lid
The lid's design improves the efficiency of the cycle of evaporation, condensation, and condensed steam settling to the bottom of the pot. By cooking this way, you can use only the amount of water naturally contained in the foods and retain more of its minerals and nutrients. A lid placed under the pot and on the pot can also be used as a thermal container to maintain the temperature of the food. The lid can be put turned over onto its grip, thus preventing splashing on the stove or countertops.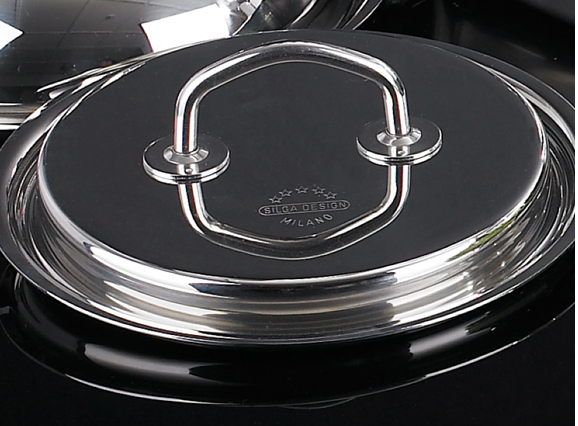 ---
FAMILY-OWNED COMPANY SINCE 1967